10 Fun Facts About Jimmy Buffett
The leader of the Parrotheads, the Mayor of Margaritaville, the son of a son of a sailor, Jimmy Buffett has been entertaining fans the world over for more than 50 years with his music and laid back lifestyle. With that many years of stories and songs, you can bet there are more than a few interesting facts about Jimmy Buffett floating around out there—some of which we're happy to share today! Mix yourself a margarita and order up a cheeseburger in paradise! And while you're at it, dig into these 10 fun facts about Jimmy Buffett!
He has Embarked on More Than 40 Tours Throughout his Musical Career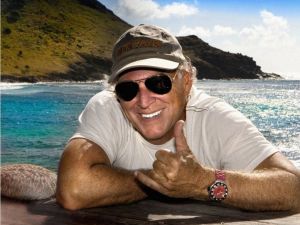 For a man who's made a career championing the benefits of taking it easy and relaxing, Jimmy Buffett sure is a hard worker! Over his 50 year career, Jimmy has embarked on more than 40 tours! From the Pink Crustacean Tour of 1976 to the Son of a Son of a Sailor Tour that kicked off in 2018, Buffett has played shows for millions and millions of people—and at these shows, he often performs what is known as "The Big 8." These are Buffett's most popular songs, so if you are lucky enough to attend one of his concerts, expect to hear:
Margaritaville
Come Monday
Fins
Volcano
A Pirate Looks at Forty
Cheeseburger in Paradise
Why Don't We Get Drunk
Changes in Latitudes, Changes in Attitudes
He has Sold Over 20 Million Albums World Wide
 With 29 studio albums under his belt, it shouldn't surprise you the Jimmy Buffett has sold a lot of records—more than 20 million! His best selling album is the iconic Changes in Latitudes, Changes in Attitudes, which is certified platinum in the US. This album marks the first appearance of Margaritaville, which went to number eight on the Billboard Hot 100 chart and to this date is still Jimmy's highest-charting single.
He is More Than Just a Talented Musician, he's Also a Best-Selling Author
 Sure, we all love Jimmy's music, but have you read his books? Throughout his career, Jimmy Buffett has written three number-one best sellers: the short-stories collection, Tales From Margaritaville, the novel, Where is Joe Merchant?, and his biography, A Pirate Looks at Fifty. Having topped both the fiction and non-fiction bestseller lists has put Jimmy in rare company. In fact, only seven other authors have achieved this level of success, including Ernest Hemingway, John Steinbeck, and Dr. Seuss!
He Calls his Genre of Music "Gulf and Western"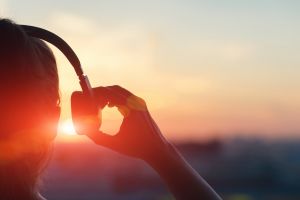 Jimmy Buffett's music has appeared on many different charts. He's been on the Hot 200, the Top Country Albums chart, the Easy Listening chart, and more. Talk about being a bit of a musical chameleon! So how does Jimmy describe his music? Well, in the late 70s he called it "Drunken Caribbean Rock 'n' Roll!" These days, however, "Gulf and Western" is the preferred descriptor for fans—and even Buffett himself! So what is Gulf and Western music? Well, it combines elements of rock, pop, folk, and country with Caribbean music and adds in a dash of tropics-inspired lyrical themes. Sounds like perfection to us!
He has appeared on Hawaii Five-0
Over the years, Jimmy has had a few guest-starring appearances on the hit television show Hawaii Five-0. During these appearances, he plays rugged pilot Frank Bama. Does that name sound familiar to you? It should for serious Parrotheads! That's because Frank is a character Jimmy Buffett created for his book Where is Joe Merchant? When asked why he decided to take the role on Hawaii Five-0, Jimmy said it was because he's been a big fan of the show since the original aired in the 1960s and 70s and he wanted a chance to be part of the updated version.
He Made an Unforgettable Cameo in the Hit Movie Jurassic World
 Jimmy has graced our television screens, but he's no stranger to the silver screen either! He has made several cameos in movies over the years, including Repo Man, Hook, and Congo. However, all of these roles pale in comparison to his most iconic big-screen appearance—Margarita Guy in Jurassic World! At one point in the film, dinosaurs escape their compound (of course) and wreak havoc on the Jurassic World Resort on Isla Nublar. As panicked vacationers run for their lives, one man stands out from the pack—Margarita Guy! He earned this name because he take the time to pick up two margarita in each hand while escaping (surely saving them from disaster!). The internet fell in love with Margarita Guy, and we're inclined to believe he is the true hero of Jurassic World. While you won't find any dinosaurs running wild at Margaritaville Caribbean, you may see visitors doing their best impression of Margarita Guy!
His Backing Band is Called the Coral Reefer Band
 Jimmy's legendary Coral Reefer Band has been touring and recording with him since 1974. Initially, the band consisted of fictional performers with names like Al Vacado and Kay Pasa, but these days, they're all the real deal! Over the years, several big names have spent time in the Coral Reefer Band, including Timothy B. Schmit (who also has the distinction of coining the name "Parrotheads"), John Hiatt, and Jerry Jeff Walker.
There have also been plenty of special guests and honorary Coral Reefers over the years, including Paul McCartney, Sheryl Crow, Brian Wilson, and Roy Orbison. Ric Flair is even an honorary Coral Reefer for once providing—what else?—"background woos" during a live concert.
He loves Manatees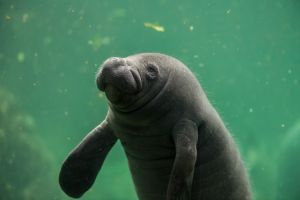 It should come as no surprise that Jimmy Buffett has a soft spot for the creatures of the sea, but he especially loves manatees. So much so, that in 1981, he co-founded the Save the Manatee Club. The mission of the Save the Manatee Club is simple—to protect endangered manatees and their natural habitats. Today, there are approximately 40,000 members of the Save the Manatee club, all working together to fund research, rescue, conservation, and rehabilitation efforts, as well as awareness campaigns to inform the public about these unique animals.
"Margaritaville" was inducted into the Grammy Hall of Fame in 2016
 While we might still be looking for that lost shaker of salt, we know exactly where to find Jimmy's iconic song Margaritaville—in the Grammy Hall of Fame! The Grammy Hall of Fame honors recordings of lasting qualitative or historical significance that are at least 25 years old. Margaritaville must have been living on island time, because it wasn't inducted until it was 39 years old. We'd probably take our time to—especially if we were kicking back with drinks in our hands at a Margaritaville Caribbean location.
Margaritaville is Considered the Most Lucrative Song Ever Written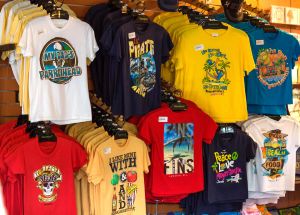 In addition to being the best song ever written (if you ask us!), Margaritaville is also often referred to as the most lucrative song ever written. Why does it have that title? Well, restaurants, resorts, and casinos all over the world bear the Margaritaville name. You can wear Margaritaville apparel and mix a tasty beverage using a Margaritaville drink mix (or perhaps blend it in your Margaritaville blender), all while listening to Margaritaville on your stereo or headphones. There's a very good reason Jimmy can spend so much time nibbling on sponge cake and strumming his six-string on his front porch swing—and that's because of the immense success of Margaritaville.
We could go on and on about all the fun stories we know about Jimmy Buffett, but it must be five o'clock somewhere! What's your favorite Jimmy Buffett fact? Be sure to share it with us when you visit Margaritaville Caribbean!